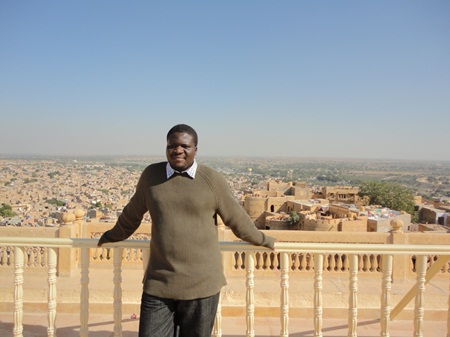 Surname: Lungu
Given name: Musango
Date of Birth: 13-10-1982
Home city: Ndola, Copperbelt province, Zambia.
Email(s): lungumusango@yahoo.com; musango.lungu@gmail.com
Contact number: 18868818327; 544237
PROFESSIONAL QUALIFICATIONS
1. Bachelor of Engineering (B.Eng) in Chemical Engineering (2002-2006), Copperbelt University, Zambia.
2. Master of Technology (M.Tech) in Chemical Engineering (2009-2011) from Malaviya National Institute of Technology Jaipur, India.
ACADEMIC QUALIFICATIONS
Junior and senior secondary school education, St. Andrew's High School, Zambia.
WORK EXPERIENCE
1. Konkola Copper Mines Plc, Nchanga smelter, electric furnaces section (2007-2009). Worked as process engineer.
2. Ndola Lime Company Limited (January to April 2005). Industrial training.
AFFILIATIONS
1. Engineering Institution of Zambia ( E.I.Z), Associate Member
2. Institute Of Chemical Engineers ( IChemE), Associate member
RESEARCH INTERESTS
1. Chemical Reaction Engineering
Foam bed reactors, Dissolution Kinetics
2. Pollution Prevention
Flue gas desulfurization, pollution prevention technologies
3. Fluidization Engineering
AWARDS
1. Awarded Government of the Republic of Zambia (GRZ) bursary for undergraduate studies at the Copperbelt University.
2. Awarded Commonwealth scholarship of the Indian Council for Cultural Relations (ICCR), Indian government to pursue postgraduate studies at Malaviya National Institute of Technology Jaipur.